Episodes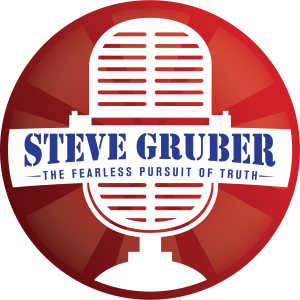 Thursday Sep 15, 2022
Thursday Sep 15, 2022
Live from the no panic zone—I'm Steve Gruber—I am America's Voice— Delivering an Equitable and Socially Just morning news and talk program— using only sustainable topics that maintain maximum diversity and inclusion— and for the record no animals were harmed in the production of this program!
Here are three big Things you need to know right now—
ONE— New Polls show that Americans don't want Joe Biden to run for President in 2024—BUT they don't want Donald Trump to run either—what do you make of that?
TWO— The nation of Denmark has now decided to follow the science—and is banning Covid vaccines and boosters for nearly anyone under the age of 50—now why do you think that is?
THREE— There are a number of radical positions being pushed by the Democrats this year—ideas that just 5 or 10 years ago would have gotten you tossed out on your ear—BUT in 2022—the more radical you can be—the more extreme the position—I guess the better it is—