Episodes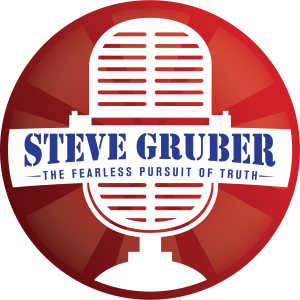 Wednesday Aug 17, 2022
Wednesday Aug 17, 2022
Live—from the campus of Hillsdale College in beautiful Hillsdale Michigan— this is Scot Bertram in for Steve on the Steve Gruber Show for
–August 17th 2022—
—Here are 3 big things you need to know—
One —A former California congressman is being charged with several fraud schemes. The Department of Justice announced TJ Cox was charged with wire fraud, money laundering, financial institution fraud and campaign contribution fraud.  He's also accused of developing a campaign contribution scheme during his run for the House in 2018.

Two—  Officials in Michigan are set to hold a key hearing Wednesday about a decades-old law that criminalizes abortion.  A decision being weighed in Oakland County is if the 1931 measure goes into effect.  There's currently an injunction in place preventing it.  The hearing will determine the next steps.
And number three— Wyoming Republican Congresswoman Liz Cheney will not get the chance to earn another term.  She lost the state's primary to attorney Harriet Hageman.  In declaring defeat Tuesday, Cheney says her real works begins now. That's funny. So, what has she been doing that past few years?