Episodes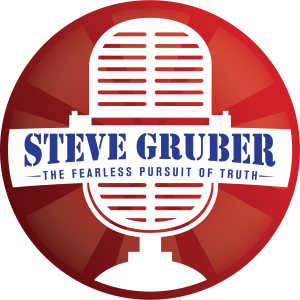 Wednesday Nov 15, 2023
Wednesday Nov 15, 2023
Live—from the campus of Hillsdale College in beautiful Hillsdale Michigan— this is Scot Bertram in for Steve on the Steve Gruber Show for
–Wednesday November 15th 2023—
—Here are 3 big things you need to know—
Three—  A stopgap funding bill has been passed in the House just days before a deadline that would have shut down the government.  On Tuesday, the House voted in favor of the Republican plan.  The bill now heads to the Senate where Democratic Majority Leader Chuck Schumer said he would pass it "as soon as possible.
Two—  Firearm deer hunting season is open today in Michigan.  The state Department of Natural Resources says it's expecting fewer hunters this year.  Officials say the number of hunters has dropped from over 800-thousand in 2000 to around 550-thousand this year.
And number one— The White House says Hamas operates out of several hospitals in Gaza.  National Security Council spokesman John Kirby told reporters that includes Al-Shifa, the largest hospital in the city. Firefights near that facility have been common the past few days.