Episodes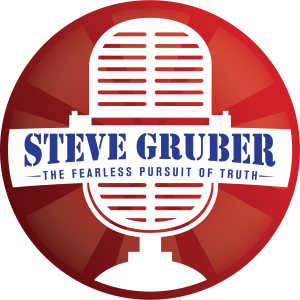 Monday Mar 27, 2023
Monday Mar 27, 2023
ive—from the campus of Hillsdale College in beautiful Hillsdale Michigan— this is Scot Bertram in for Steve on the Steve Gruber Show for
–Monday, March 27th 2023—
—Here are 3 big things you need to know—
One — The head of the Federal Emergency Management Agency says that authorities in Mississippi are still in "life-saving" mode following a deadly outbreak of tornadoes Friday night.  Appearing on ABC's This Week, FEMA Administrator Deanne Criswell praised first responders still working to save lives in the aftermath of the storm.


Two—   Michigan Secretary of State Jocelyn Benson says she is not running for the U.S. Senate seat in the state in 2024. She made her announcement on Twitter Friday night, saying she received a lot of encouragement to enter before deciding against it. Democratic Congresswoman Elissa Slotkin is in the race for the Senate seat.
And number three— The House of Representatives is moving forward on a bill that would ban TikTok in the U.S.  House Speaker Kevin McCarthy tweeted that the legislation will protect Americans from the technological tentacles of the Chinese Communist Party.  McCarthy's tweet comes three days after the CEO of TikTok testified before a bipartisan House committee.