Episodes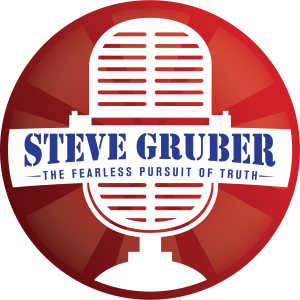 Tuesday Dec 29, 2020
Tuesday Dec 29, 2020
Live—from the campus of Hillsdale College in beautiful Hillsdale Michigan— this is Scot Bertram in for Steve on the Steve Gruber Show for
–Monday December 28th 2020—
—Here are 3 big things you need to know—
Three— Officials have identified Anthony Q. Warner as the bomber in a Christmas Day explosion that rocked downtown Nashville.  Warner is believed to have died in the explosion. The motive for the bombing still is unknown.
Two— According to a new report in the Wall Street Journal, more and more homicides are going unsolved.  The murder rate jumped nearly 40 percent in the nation's ten largest police departments in 2020.  At the same time, however, the rate of solving murders at nine of those departments dropped by around seven percentage points to less than 60 percent.  
And number one— President Trump hopes Americans will get more coronavirus stimulus money than what's in the relief bill he signed Sunday night.  That bill provides 600-dollars per person, but Trump wants two-thousand per person and an additional 600 per child.  The House is set to vote on such a measure today.