Episodes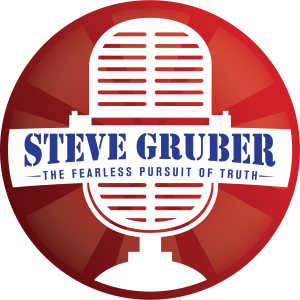 Tuesday Nov 15, 2022
Tuesday Nov 15, 2022
Live—from the campus of Hillsdale College in beautiful Hillsdale Michigan— this is Scot Bertram in for Steve on the Steve Gruber Show for
–Tuesday, November 15th 2022—
—Here are 3 big things you need to know—
One — Democrat Katie Hobbs will be the next governor of Arizona.  NBC News and other made the projection Monday night as more votes rolled in from the race that had become one of nation's most closely watched contests.  Hobbs is the current secretary of state and was running against former TV news anchor, Republican Kari Lake.  

Two—   Firearm deer hunting season in Michigan opens today for the next two weeks. Hunting contributes over two-billion-dollars to the state's economy, but there are fewer taking to the woods to try to get a deer than before. Deer specialist Chad Stewart with the Department of Natural Resources says the number of hunters is down a quarter-million people in the past generation and that has made deer population control more difficult. 
And number three— Former President Trump is expected to launch his 2024 presidential campaign Tuesday night from Florida.  The president teased a potential campaign announcement at several rallies in the final weeks of the midterm elections, but honed in on the November 15th date last week.  Longtime Trump adviser Jason Miller said it will be a professional, buttoned-up announcement.