Episodes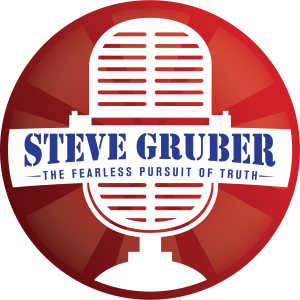 Wednesday Nov 15, 2023
Wednesday Nov 15, 2023
Live—from the campus of Hillsdale College in beautiful Hillsdale Michigan— this is Scot Bertram in for Steve on the Steve Gruber Show for
–Wednesday November 15th 2023—
—Here are 3 big things you need to know—
Three—  The new Speaker of the House wants Donald Trump to be president again.  Louisiana Republican Mike Johnson told CNBC Tuesday that he is all in for Trump in 2024.  The endorsement comes after Trump called Johnson a tremendous congressman respected by everybody when he was nominated for Speaker last month.  
Two—  There appears to be a chance United Auto Workers members at General Motors plants might reject the tentative contract with the company.  The UAW's vote tracker shows just 52-percent of the votes at those plants have been in favor of the deal, but about 20 factories have not submitted their results yet. Around 80-percent of Stellantis members have so far voted yes, and 60-percent of Ford UAW members have approved the tentative deal.
And number one— A bipartisan group of senators is warning Iran not to turn the conflict in Gaza into a regional war.  Republican Senator Lindsey Graham says the resolution introduced on Tuesday urges the U.S. to strike Iran if Americans are killed by Iranian proxies in the Middle East, or if Hezbollah opens up a second front against Israel.  Both Hezbollah and Hamas are backed by Iran.