Episodes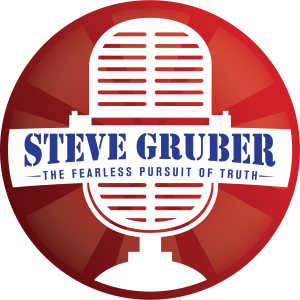 Monday Mar 27, 2023
Monday Mar 27, 2023
Live—from the campus of Hillsdale College in beautiful Hillsdale Michigan— this is Scot Bertram in for Steve on the Steve Gruber Show for
–Monday, March 27th 2023—
—Here are 3 big things you need to know—
One — The death toll from an explosion at a chocolate factory in Pennsylvania is now seven.  Authorities say the remains of two more victims in were discovered Sunday.  That closes search operations at R.M. Palmer Company as no one else connected to the location was missing.  At least seven people were taken to area hospitals in varying conditions on Friday after the initial blast.

Two—   A gallon of gas is seven-cents cheaper on average in Michigan to start the week. Triple-A Michigan says the price is now three-dollars-38-cents a gallon, down 76-cents from last year. Marquette has the highest price in the state at three-47, while Grand Rapids has the most affordable gasoline at three-28 a gallon. A 15-gallon fill up costs 50-dollars on average in the state.
And number three— Michigan Secretary of State Jocelyn Benson says she is not running for the U.S. Senate seat in the state in 2024. She made her announcement on Twitter Friday night, saying she received a lot of encouragement to enter before deciding against it. Democratic Congresswoman Elissa Slotkin is in the race for the Senate seat.