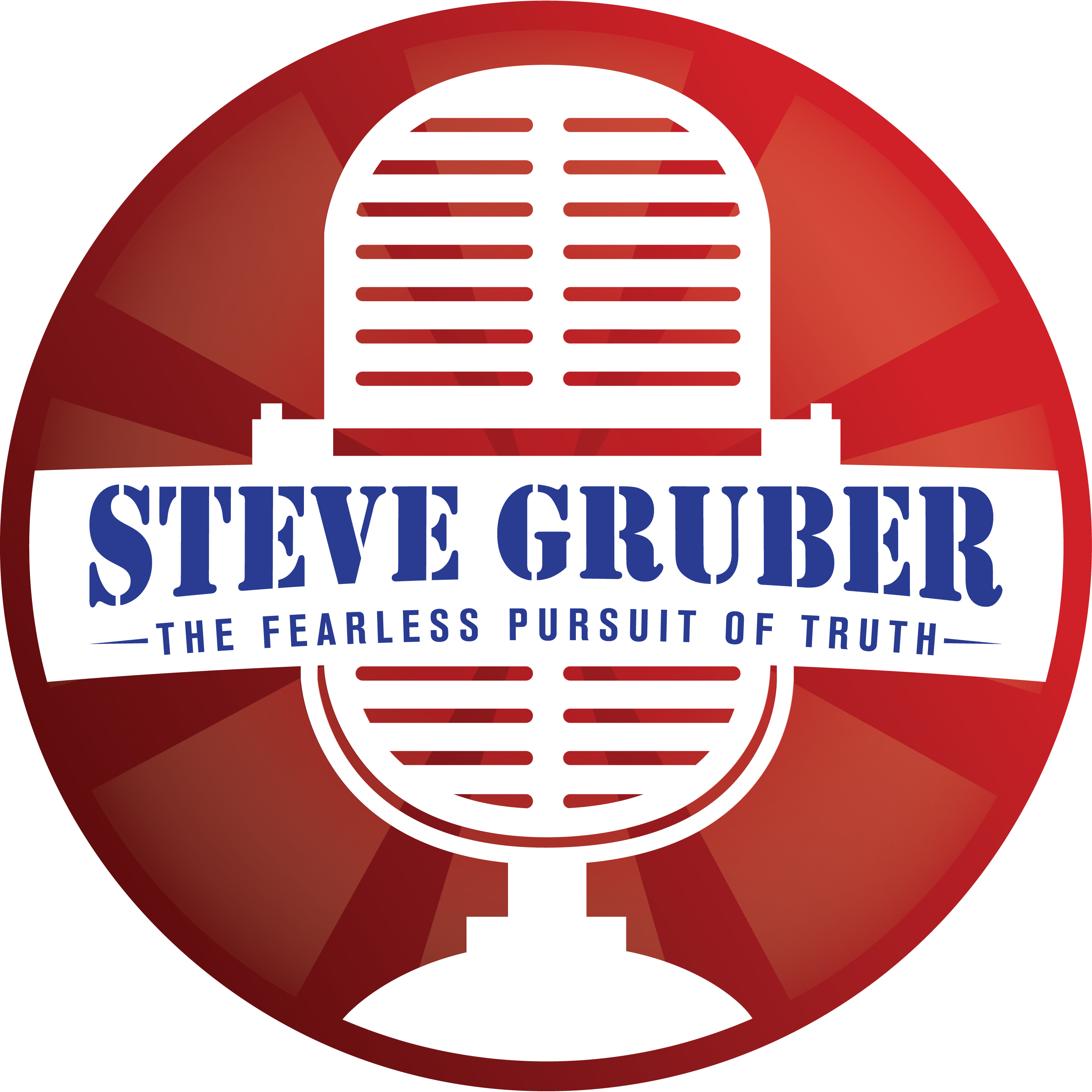 Live from the no panic zone—I'm Steve Gruber—I am America's Voice— I am an anti- socialist  
Here are three big things you need to know right now—
ONE— Florida is bracing for big rain as a sub-tropical storm is rolling in—BUT remember—there was just one hurricane this season—
TWO— A HUGE Red Flag for Democrats is waving in New Hampshire—where an eye popping 95% of undecided voters are breaking for Republican Senate Challenger, General Don Bolduc—
THREE— Well it's finally here,
Election Day 2022, and I think it may be the most important election we've had in this country since at least 2020. 
A lot of important issues are on the ballot this year. The Democrats are hoping you'll forget the awful policies they've supported in the past. You know stuff like the covid lockdowns, defunding the police, and of course slavery. 
Let's take a look at the Pennsylvania Senate race where John Fetterman's lead has shrunk considerably but his neck has not. 
Fetterman appeared with Joe Biden and Barack Obama at a rally last Saturday. He campaigned with Biden last month, but Saturday was his first rally with the President. Lots of Democrats are steering clear of Joe, so many wondered why the gaffe prone Fetterman risked a rally with the really really gaffe prone Biden.
When asked, Fetterman said "I like Joe Biden because we speak the same language." Due to his condition, Fetterman had a closed captioning device on stage that displayed questions from the audience. 
Democrat aides were on edge all night— concerned that Biden would just randomly start reading from it. 
Biden addressed the Pennsylvania crowd and eventually turned his attention to the war in Ukraine. He asked supporters to join himself, Jill, and Hunter in boycotting Russian oil, vodka, bribes and prostitutes. 
Here in Michigan, things are heating up in the governor's race with both candidates in disagreement over how long kids were out of school. Governor Whitmer says it was three months, Tudor Dixon says it was one year, and most parents say it felt like at least twenty years. 
Meanwhile, in New York, Governor Kathy Hochul denied any involvement in the attempted violence against her Republican opponent Lee Zeldin saying, "if I wanted him dead, I'd throw him in a nursing home." 
However, she didn't help her case when she told supporters "I will defeat Zeldin even if it kills him!" If Zeldin loses the governor's race, it will be remembered as just another night of crime and violence in New York. If Hochul loses, we expect things will be 'mostly peaceful'. 
And out in California, of course there is the story of Paul Pelosi who is back home after being attacked with a hammer. As soon as I heard this story, I knew something wasn't right because Paul Pelosi only gets hammered before driving home. 
And as bad as being whacked with a hammer must be, it can't be worse than being married to Nancy Pelosi. In the words of Joe Biden this week- YIKES!
And finally, Liz Cheney is stumping for democrats in key swing states. She hopes to give their campaigns a shot in the arm unlike her dad who would give them a shot in the face. 
That's your first look around the 2022 election. 
Don't forget to vote early and often. 
Ok, Now seriously—lets take a wander around the nation on this Election Day—and hear whats going on out there!