Episodes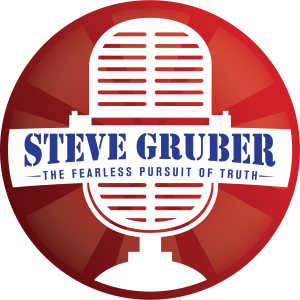 Friday Nov 11, 2022
Friday Nov 11, 2022
Live from the no panic zone—I'm Steve Gruber—I am America's Voice— Delivering an Equitable and Socially Just news and talk program— using only sustainable topics that maintain maximum diversity and inclusion— and for the record no animals were harmed in the production of this program!
Here are three big Things you need to know right now—
ONE— A huge section of the Space Shuttle Challenger was discovered by accident—by a dive crew off the coast of Florida looking for something else—Wow!
TWO— Elon Musk—tells twitter employees if you can physically make it to the office—but refuse to show up—he will consider that a formal resignation—
THREE— The chorus of those calling for the end of President Donald Trumps reign at the top of the Republican Party—is getting louder—and its coming from many of his former supporters—that think it is time to look for new—younger leadership that is less divisive—
BUT what will that mean for the hardcore Trump supporters—will team MAGA accept his dynasty coming to an end? Or will they revolt—
And the bigger question is what will President Trump do if people are trying to show him the exit?
Comments
(1)
To leave or reply to comments, please download free Podbean or
Of course, Trump would dominate the next GOP primary, but I don't think he would win the General Election. The media has pretty much destroyed his reputation with a large section of the population, it's unfair, but it's a fact. I say this as someone who voted for him, but in all honesty I wish he would just retire.