Episodes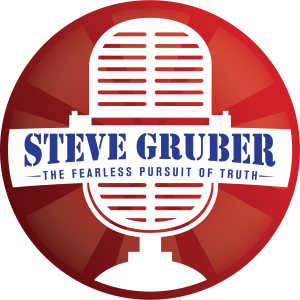 Monday Nov 30, 2020
Monday Nov 30, 2020
HOUR 3— Live from THE NO PANIC ZONE—I AM AMERICA'S VOICE— I'm Steve Gruber—God Bless America—This is the Steve Gruber Show—
Here are Three Big Things you need to know right now—
Three— The snow is here. 
Two— In New Mexico the Governor there—a Democrat—is shutting down Grocery Stores in several areas for the next 2-weeks—how on earth do residents deal with that? Closing down the markets to battle Covid? What will happen next in Michigan?
Cases are on the rise—and some are predicting deaths to reach over 1,000 per week—but is that real—or just over zealous fear mongering?
One— Sidney Powell delivered on her promise to file massive lawsuits.