Episodes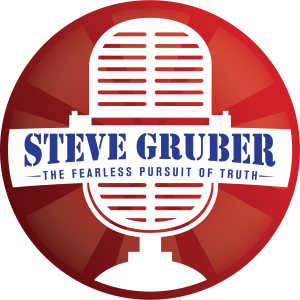 Monday Mar 27, 2023
Monday Mar 27, 2023
Live—from the campus of Hillsdale College in beautiful Hillsdale Michigan— this is Scot Bertram in for Steve on the Steve Gruber Show for
–Monday, March 27th 2023—
—Here are 3 big things you need to know—
One — Congressman Mike Gallagher says last week's testimony from TikTok's CEO has increased the likelihood that Congress will take some action.  Appearing on ABC's This Week, the Wisconsin Republican said national security concerns surrounding the widely popular Chinese-owned video app have united Democrats and Republicans.


Two—   A gallon of gas is seven-cents cheaper on average in Michigan to start the week. Triple-A Michigan says the price is now three-dollars-38-cents a gallon, down 76-cents from last year. Marquette has the highest price in the state at three-47, while Grand Rapids has the most affordable gasoline at three-28 a gallon. A 15-gallon fill up costs 50-dollars on average in the state.
And number three— The Final Four is set in the N-C-A-A men's basketball tournament.  Five seeds San Diego State and Miami punched their tickets on Sunday after wins over Creighton and Texas, respectively.  Saturday's national semifinal in Houston will tip-off with San Diego State taking on nine seed Florida Atlantic, followed by Miami against four seed UCONN.