Episodes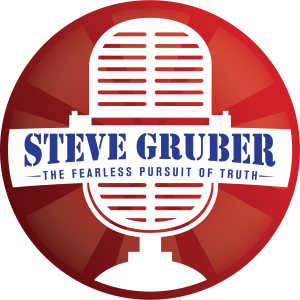 Tuesday Sep 13, 2022
Tuesday Sep 13, 2022
Live—from the campus of Hillsdale College in beautiful Hillsdale Michigan— this is Scot Bertram in for Steve on the Steve Gruber Show for
–Monday, September 13th 2022—
—Here are 3 big things you need to know—
One — If you plan to travel by rail, take note: Amtrak has started to cancel some long-distance routes.  The moves come with news that the first national railroad strike in 30 years could start this week.  Amtrak said starting today, it will begin suspending service from Chicago to Los Angeles, Chicago to Seattle, Chicago to San Francisco, and Los Angeles to San Antonio.


Two—    Michigan Supreme Court Chief Justice Bridget McCormack is retiring by the end of the year. She told Governor Whitmer of her decision, and the governor praised her for her work on the state's highest court. McCormack was sworn in as a justice in 2013 and has been chief justice since January 2019. She says it's time to move on and let others lead.
And number three— Americans are becoming less concerned about being exposed to COVID-19 in the workplace.  A new Gallup survey puts that number at 33-percent who described themselves as "very or moderately concerned."  Overall, nearly 40-percent say they're not concerned at all about coming down with COVID while at work.