Episodes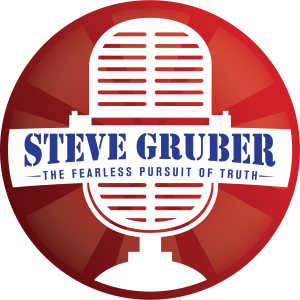 Thursday Oct 29, 2020
Thursday Oct 29, 2020
Eric Trump is the son of Donald J. Trump and the Executive Vice President of the Trump Organization. Trip to MI and the President's economic wins for Michigan families and workers.

HOUR 3— Live from THE NO PANIC ZONE—I AM AMERICA'S VOICE— I'm Steve Gruber—God Bless America—This is the Steve Gruber Show—
Here are Three Big Things you need to know right now—
Three— Michigan Michigan State Football for the weekend—but what kind of game will it really be— Tim Staudt is going to join us here in a bit—he will talk about football in a world filled with Covid Panic!
Two— President Trump is making another return visit to Michigan— this time to Southeast Michigan—where he will be stumping for votes in the darkest blue sections of the state—I mean—what do you have to lose—
One— The rest of the team hot on the campaign trial too. One stop after another.